Shipping
Q: Where you ship the package from?
A:We have most of our products in stock and can send out within 24 hours as usual.
And it will cost about 2 or 4 days to reach your address.

Q:How to track my items?
A:You can always check the tracking information of your orders in "My Orders"-"View Order Details".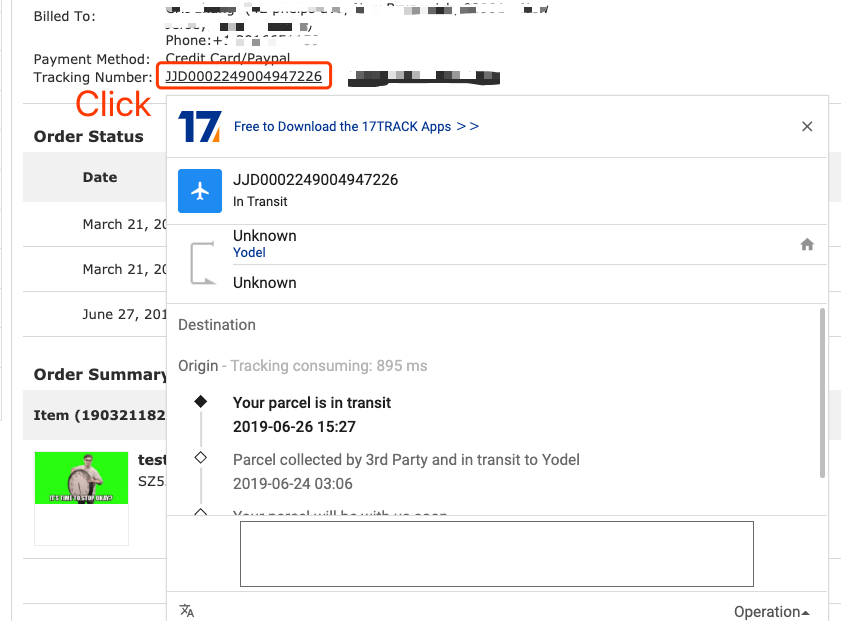 We will upload the tracking right after we got it from the shipping company, it will take about 3 days normally.

Q: Why I didn't get a shipping notification?
A: We send an email to your registered address for each order we ship. Please make sure the email address is correct.
Check trash if you didn't get an email after your register.
You can also add these email addresses to your contact so all the mails from us won't go into the trash:
Our mail: Jessey@hotmail.com

Q: Will you ship all my items together or it would be multiply packages?
A: If you bought one more item in one order, we may still ship them separately since they may not in the same address. We will upload one tracking first and then another, you can find them in the order details.
We will ship things together if they are in the same address. You can leave a note in your transaction about the shipping method if you have a special demand.